DTx features
Evidence-based therapeutic apps
Distinct from many wellness applications, we carefully design and validate our therapeutic apps with clinical studies and trials in order to provide clinically validated and regulatory approved products to the clinical practice.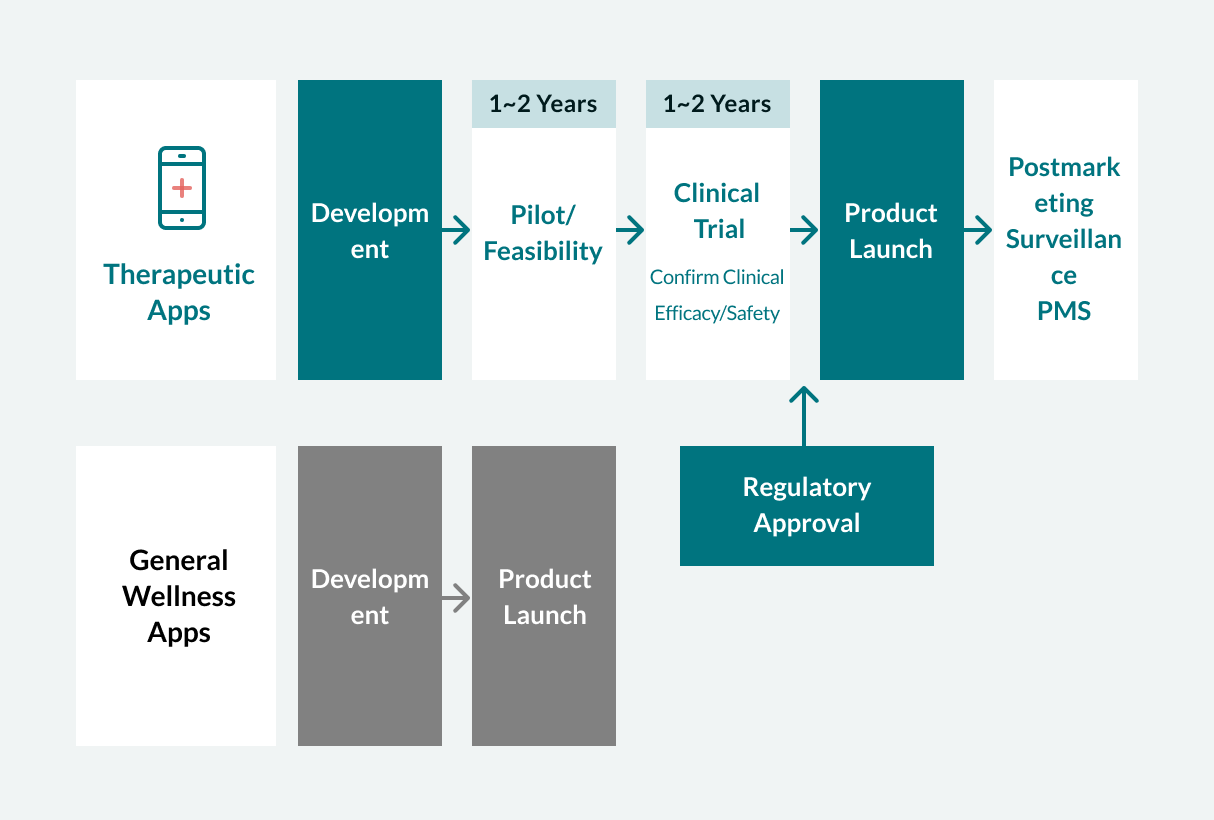 Optimized guidance content, location, and timing for each patient
Our algorithm analyzes and provides appropriate medical intervention based on each patient's characteristics and circumstances taken from the patient's input data, daily progress, and physical condition.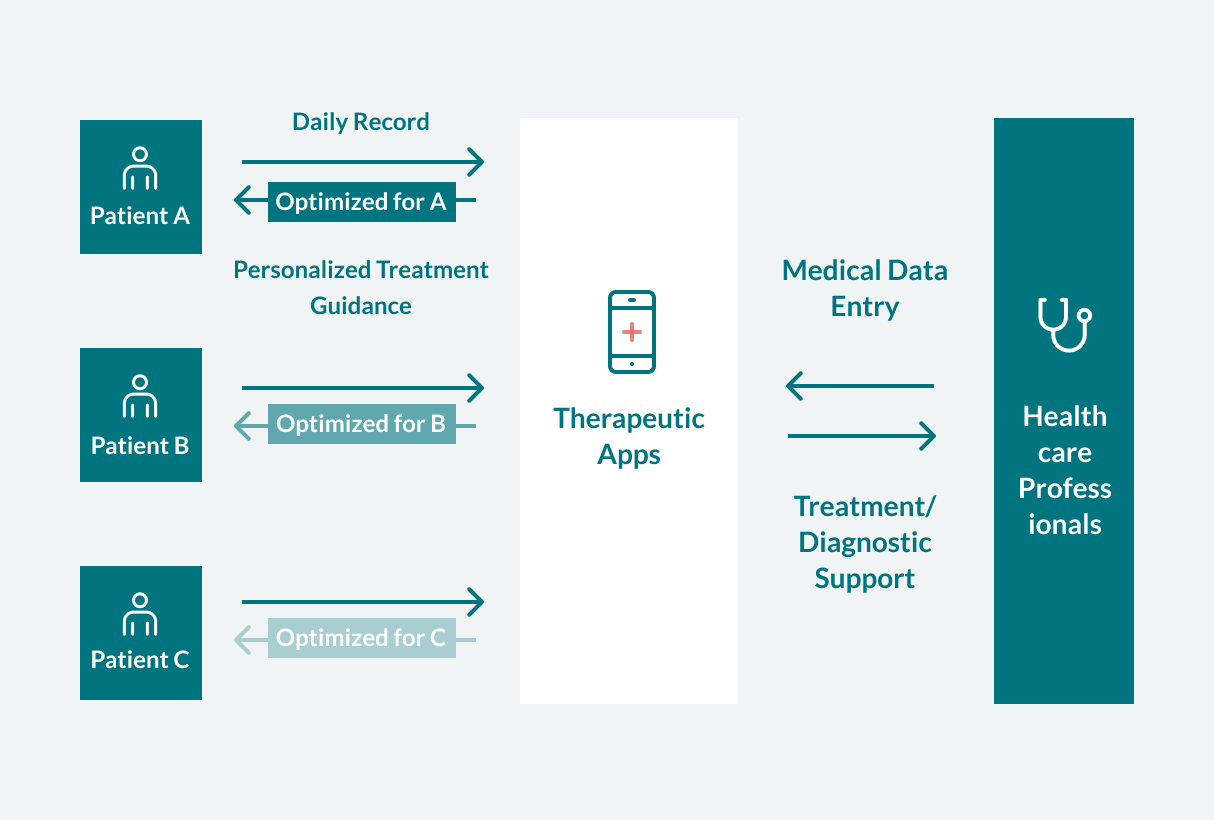 Dramatically improved intervention frequency: overcoming "treatment gaps" between clinical visits
Patients have to fight their conditions by themselves between medical consultations (outside hospital/at home), which creates "treatment gaps." It has been difficult for healthcare providers to follow up adequately during the treatment gaps. Our therapeutics apps can provide medically appropriate personalized guidance in real-time during the gaps to improve the quality of care.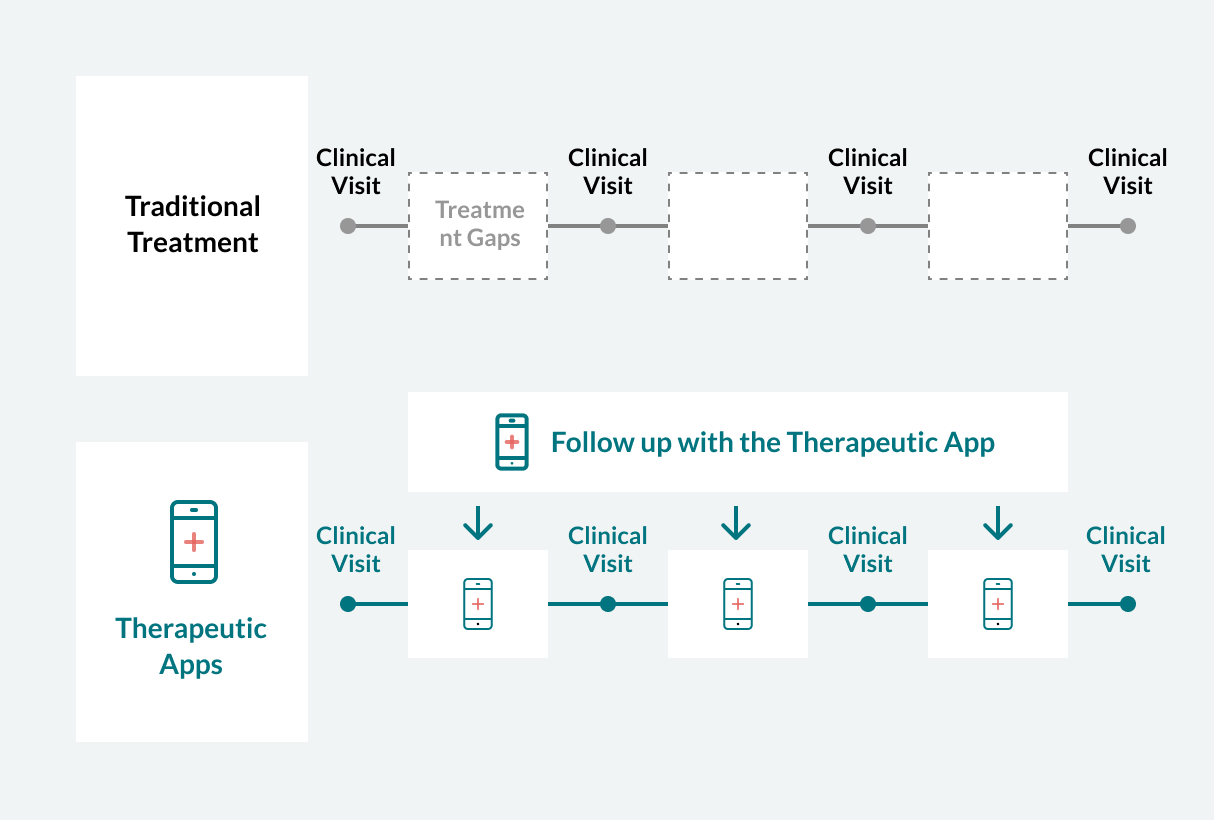 Improve the efficiency of counseling with summarized patient data
Currently, providers require a long time for a consultation to grasp the detailed changes in a patient's condition from the patient's last visit. Our therapeutic apps support the provider's decision-making process and improve counseling efficacy by providing summarized large patient data from the treatment gaps.