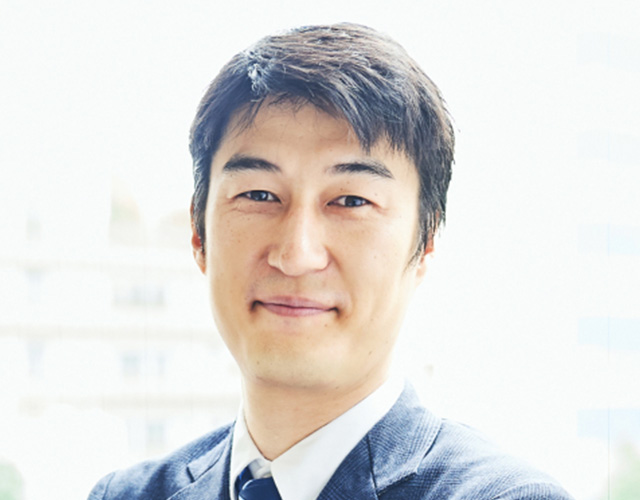 Chief Executive Officer and Doctor
Kohta Satake, MD, MPH, MBA.
Having graduated from the Keio University School of Medicine, he engaged in clinical work at the Japanese Red Cross Society Medical Center, and was involved in the medical treatment of many patients as a respiratory physician. In 2012, he went off to study abroad at overseas graduate schools gaining global experience in China and the United States. After graduating from a US graduate school with a Major in public health, he has been engaged in medical informatics research. After returning home to Japan, he founded CureApp Inc. in 2014. Even now, he continues his clinical practice once a week and remains in the medical scene.
He completed his Masters of Business Administration (MBA) from the China Europe International Business School (CEIBS) as well as a Masters of Public Health from the John Hopkins University School of Public Health (MPH) in the United States.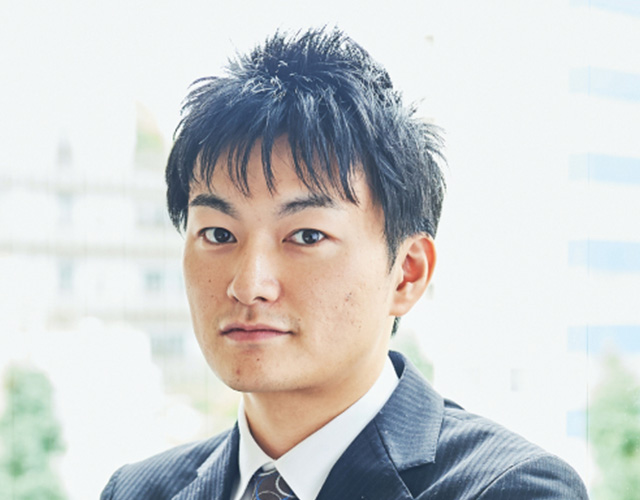 Chief Development Officer and Doctor
Shin Suzuki, MD.
Having graduated from the Keio University School of Medicine he began programming since he was in college, and became an entrepreneur. He accumulated experience in development technology at the Kayak Technical Study Abroad Program and genome analysis experience at the University of Tokyo Medical Science Institute. In 2013, the application he developed won the site an innovation gold medal at the Society of Artificial Intelligence.
In 2014, he saw the potential of Satake's vision and joined as a founding member of CureApp. He directed the overall development of the App including the technical selections, development and operations as the CDO, incorporating new technological trends and actively attacking the issues.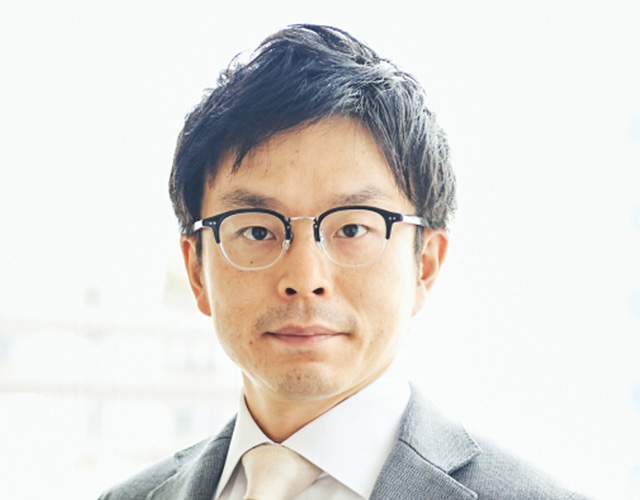 Chief Operating Officer
Hisashi Miyata
Having Graduated from Kyoto University Law School and passing the (former) state law examination, he participated in domestic VC, worked as a Bain & Company strategic consultant and then engaged in numerous projects centered around medicine and healthcare. He acquired a wide range of findings in the industry from structure to value in the area of pharmaceuticals from medical R&D to marketing and sales.
From 2012 to 2013 he studied abroad (taking a leave of absence) at the China Europe International Business School (CEIBS). From there he began to see the potential of Satake's business vision that was synchronous to his own ideas and started working with the CureApp team in October of 2016.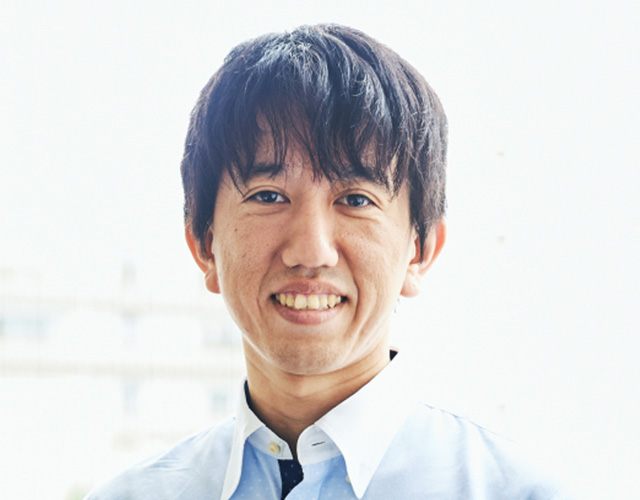 Chief Financial Officer
Yuji Hisano, CPA.
Graduated from the School of Commerce, Waseda University. A certified public accountant.
Mr. Hisano passed the second-stage Certified Public Accountant Examination in Japan during his undergraduate. He was then engaged in audits for financial institutions including securities companies and VCs, at Ernst & Young ShinNihon LLC. In 2010, he joined Frontier Management Inc., which provides management consulting and M & A support. He was involved in numerous projects, including business planning and support for implementing measures, mainly for domestic mid-sized manufacturers. He also gained experience managing the corporate planning department of a client company. In 2018, he joined CureApp empathizing with the president's vision for the future. Since then, he has been responsible as CFO.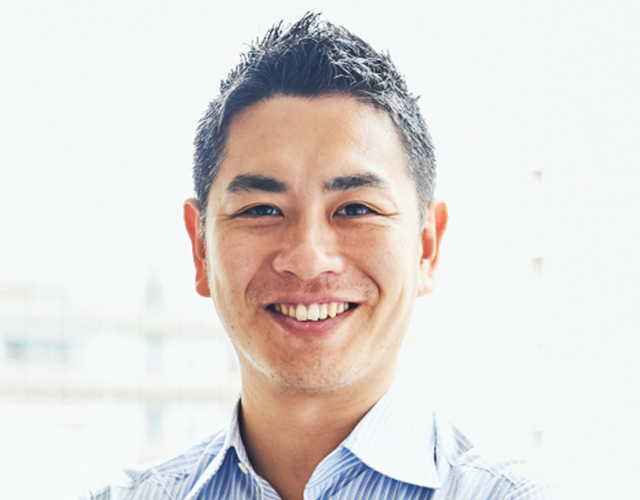 Chief Medical Officer
Tomoyuki Tanigawa, MD, MPH.
Dr. Tanigawa graduated from the Faculty of Law, the University of Tokyo in 2002. He worked at an NGO to assist refugees in Africa, prior to serving as a corporate planning member at the Sony headquarters. After that, he graduated from the School of Medicine, Shiga University of Medical Science in 2011, and worked at Kameda Medical Center and St. Luke's International Hospital. In 2019, he graduated from the Graduate School of Public Health, St. Luke's International University. He has been involved in CureApp since he was in the MPH program and joined CureApp as the Chief Medical Officer (CMO) in April 2019.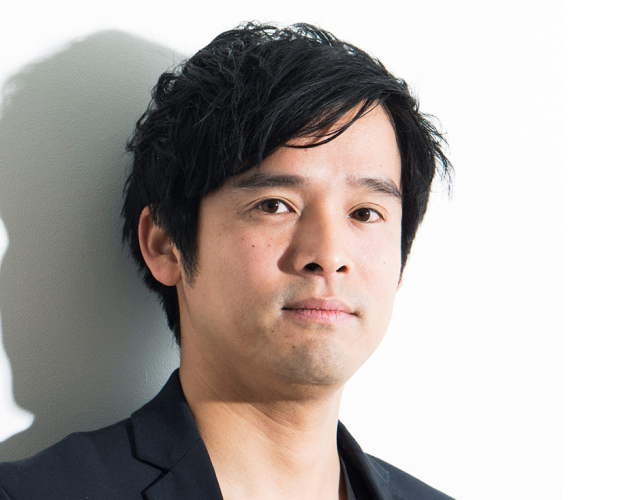 An Outside Director
Tsuyoshi Ito
Having completed his degree from the Department of Chemical Engineering at the Tokyo Institute of Technology Graduate School in Science and Engineering he has been engaged in the investment and support of university-originated ventures and ideas from the start-up stage since 2008. As a person in charge of an industry-academia collaborative investment group at JAFCO Co., Ltd., his major investment destinations include CYBERDYNE, Spiber, Microwave Chemistry, Quantum Biosystems, and more. He established Beyond Next Ventures Co., Ltd. in August 2014 and is currently operating a fund specializing in incubation investments started from universities.
Full-time Internal Auditor
Motoo Matsuzawa, CPA.
Mr. Matsuzawa graduated from Hitotsubashi University in 1978 prior to joining Dai-Ichi Kangyo Bank (now Mizuho Bank). He then worked overseas for eight years. In 1995 he assumed the position of Deputy Head of Dai-ichi Kangyo Bank in Canada and he gained the position of inspector in 1997. He passed USCPA in 1998. In 2000, he became a counselor of the audit business department of Mizuho Holdings. He joined Ferragamo Japan where he served as director of the company's accounting and finance department since 2003, and in 2007, he gained the position of Chief Financial Officer (CFO). In 2012, he joined Taiko Pharmaceutical Co., Ltd. and assumed the position of general manager as well as a full-time auditor. In June 2018, he became a director and is now a part-time director. In October 2019, he joined CureApp for the full-time auditor position.
Part-time auditor
Mitsuru Yamaguchi
1999 Graduated from Keio Senior High School.
2002 Passed the Certified Public Accountant 2nd Exam, and registered as an assistant certified public accountant.
2003 Graduated from the Faculty of Business and Commerce, Keio University.
2003- Engaged in accountancy and public offering support services at ChuoAoyama Audit Corporation.
2006 Passed the Certified Public Accountant 3rd Exam, and registered as a certified public accountant.
2006- Engaged in a broad range of services, including M&A advisory services at the Advisory Division of PwC.
2011 Engaged in internal advisory services (sales support services) and financial affairs at M&A Group, Structured Finance Office, Finance Department of a major general trading company.
2013 Engaged in a number of domestic and international cases at the Advisory Division of PwC.
2014 Assumed the positions of Director of Yamaguchi Certified Public/Tax Accountant Office and Representative Director of CPA Partners Co., Ltd.
2015 Assumed the position of representative partner of Tax Partners, Co., Ltd.
May 2015 Assumed the position of part-time auditor of CureApp, Inc.
Part-time auditor
Ayuko Nemoto
Partner (Attorney-at-law) at Sonderhoff & Einsel, Law and Patent Office. Passed the bar exam in Japan in 2005 and graduated from the University of Tokyo (LL.B.) in 2006. Graduated from Georgetown University Law Center (LL.M.) and passed the New York state bar examination in 2013. Engaged in M&A and corporate support services at Clifford Chance Law Office (2007 – 2011) and K&L Gates Gaikokuho Joint Enterprise (2011 – 2017) and moved to Sonderhoff & Einsel in 2017. She focuses on healthcare legal and corporate matters and works also as an advisor of the International Affairs Working Group of Japan Pharmaceutical Industry Legal Affairs Association and Clinical Trial Working Group of Japan Pharmaceutical Industry Legal Affairs Association, a supporter of Medical Innovation Support Office of Ministry of Health, Labour and Welfare (MEDISO), a member of Ethical Review Board (since July 2019) and steering committee of the Council for Industrial use of Biological and Environmental Repositories (CIBER).
September 2020 Assumed the position of part-time auditor of CureApp, Inc.